The value of SOPs at your fingertips
improve efficiency and response times while accessing the SOPs within the same platform you use to manage security incidents.
limit context switching between multiple systems during an incident.
increase training effectiveness by streamlining next steps within the HiveWatch® GSOC OS for operators to follow.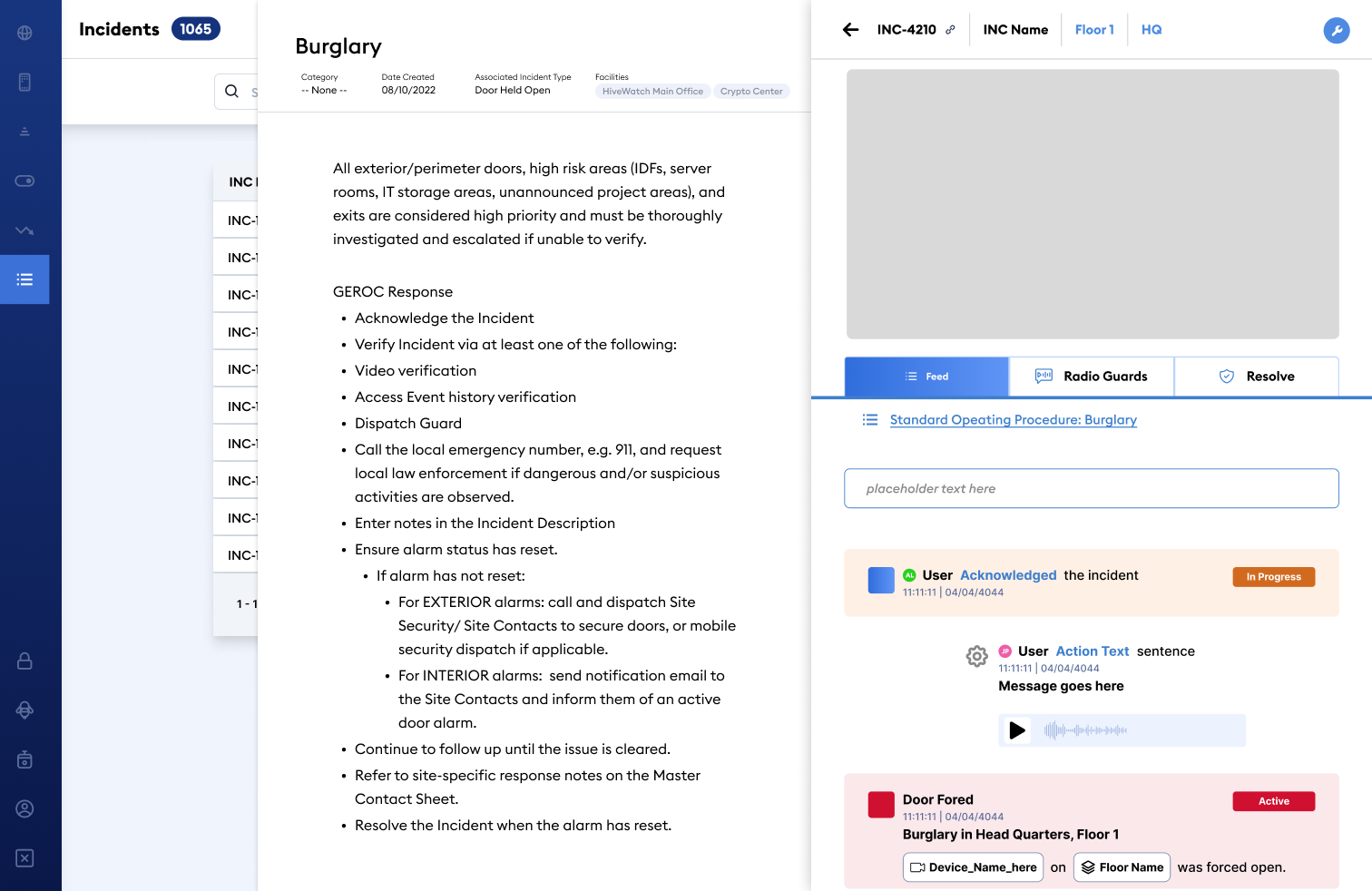 How it works
Upload your SOPs directly into the HiveWatch® GSOC OS platform, creating a central repository for your security documentation
The SOPs are connected to specific event types, which allows operators to reference relevant SOPs while responding to an incident without leaving the platform
Next steps are provided, guiding the operator step-by-step through the SOP in real-time
Easily close out events and follow up with relevant departments using SOPs to ensure resolution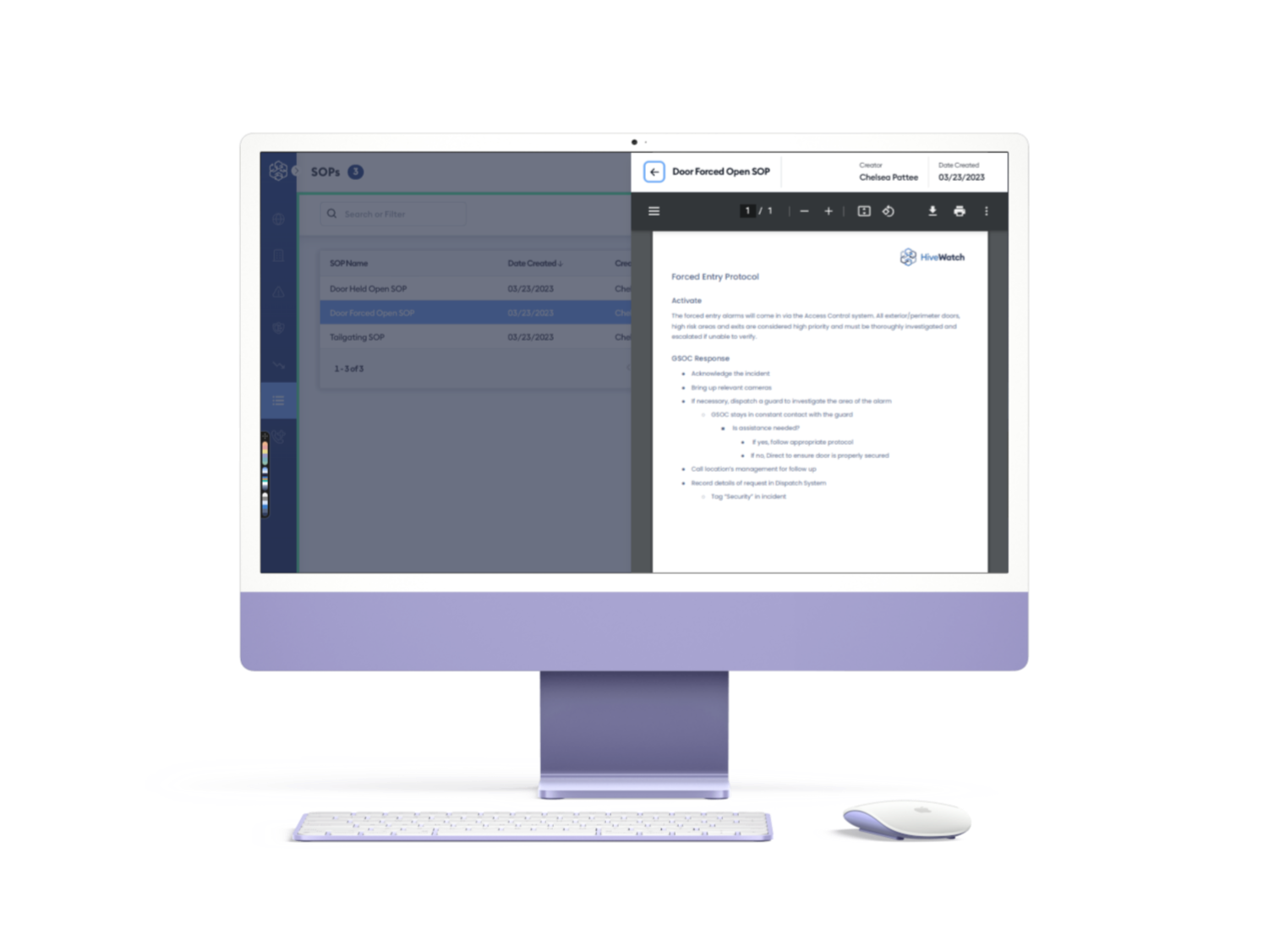 hivewatch
Start doing more, with less.