Save precious time in an emergency
Reduce response time. HiveWatch automatically routes the call based on the incident address. Call appears as if operator is calling from the location where the incident is taking place.
Automate. A configurable call-back number for emergency services in case of disconnection.
Access a historical log of emergency calls with the details (time of call, operator who initiated it, duration, facility where incident occurred).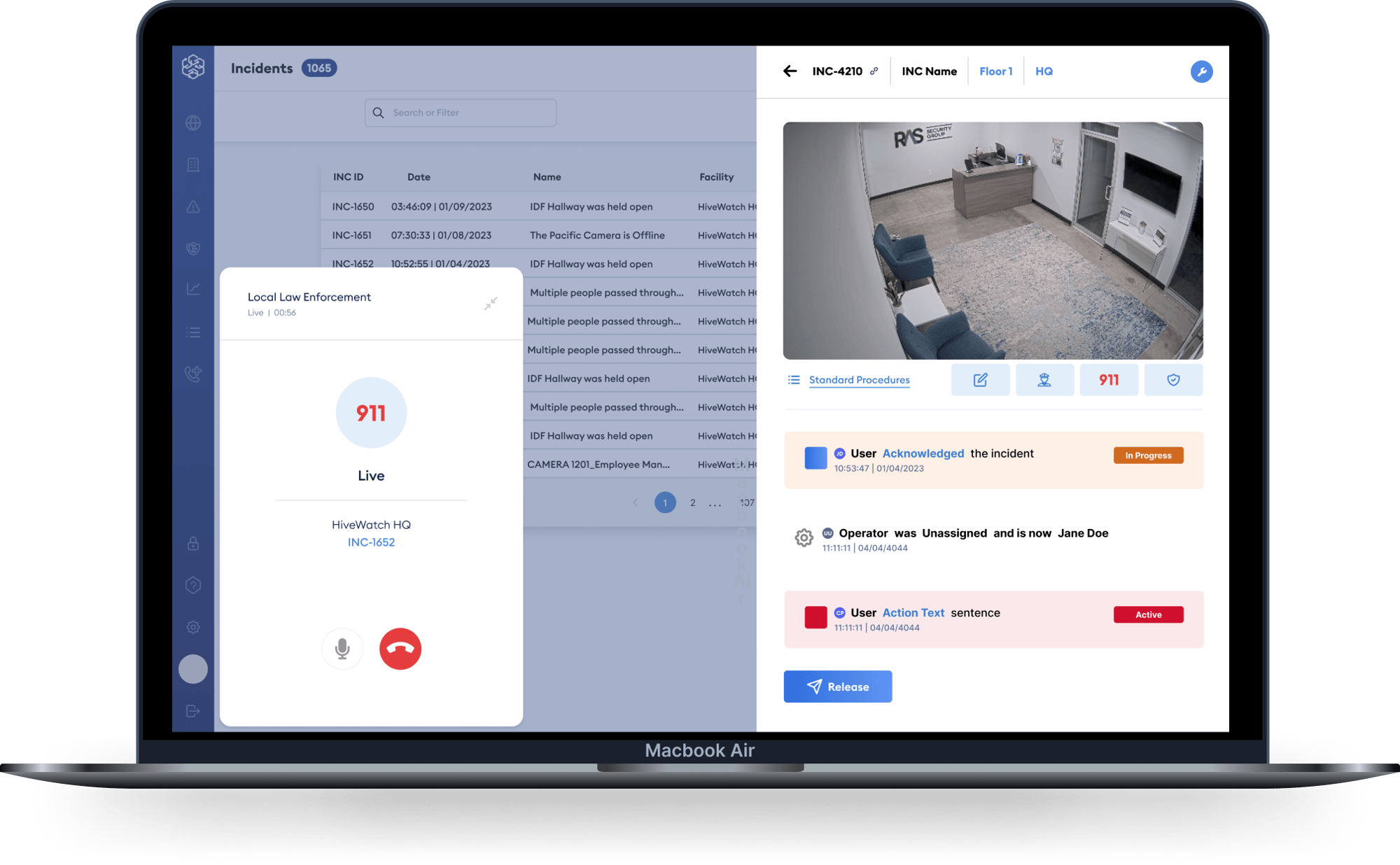 How it works
When the HiveWatch® GSOC OS indicates an incident is taking place through pre-determined rules, the option to call emergency services is made available.
Operators follow the organization's Standard Operating Procedures to determine whether this call should be made based on the emerging situation.
The operator can place the call directly from the platform while accessing all of the relevant information.
The call is routed directly to the location where the incident is taking place, which cuts down on the amount of time spent tracking down the correct jurisdiction.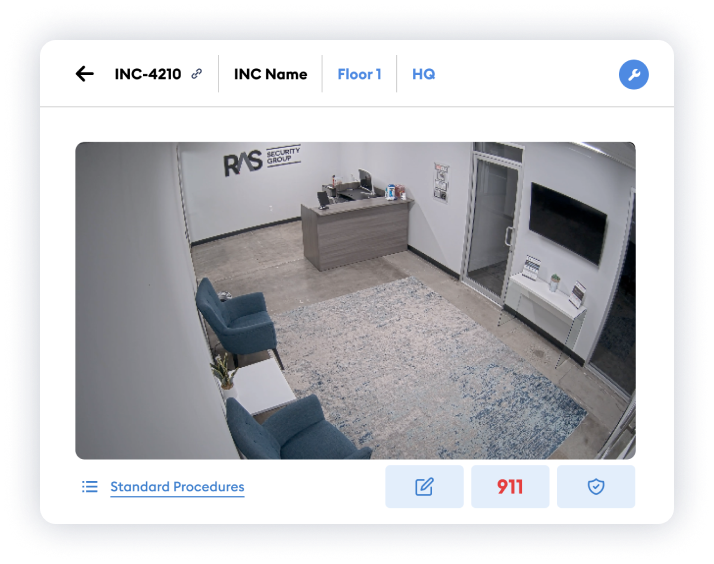 HIVEWATCH
Start doing more, with less.